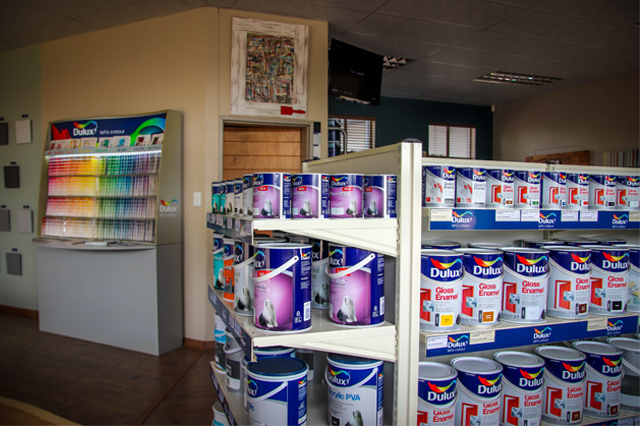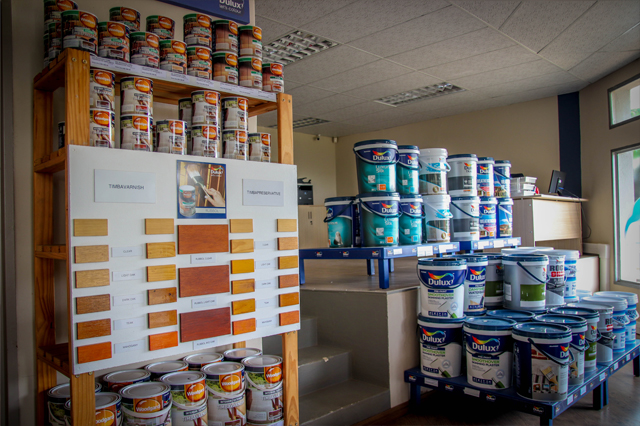 The staff at Dulux provides speciality product advice, colour advice, free moisture testing, before and after sales service, and free specification on all paintwork to be done.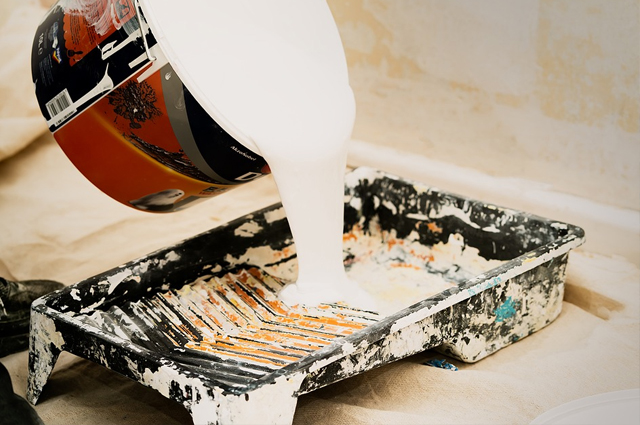 Interior & exterior paints
Solvent and water-based paints, roof paints, varnishes, floor paints, and primers for concrete & steel.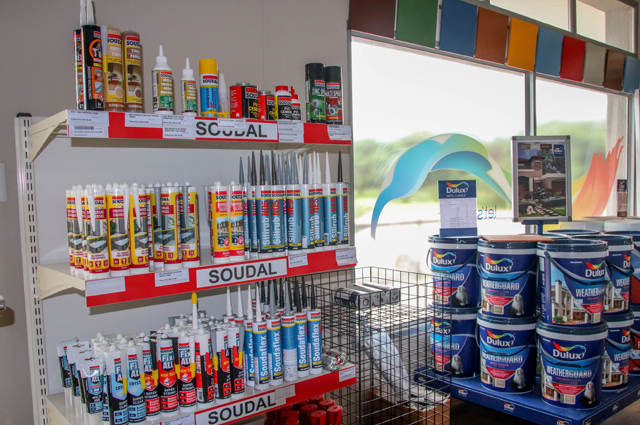 Soudal products
Paintable sealant, silicones, joint sealers, foams, and adhesives.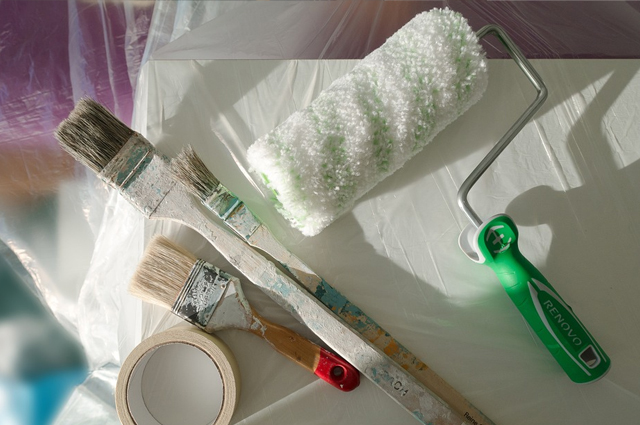 Accessories
Brushware, rollers, sanding paper and much more.